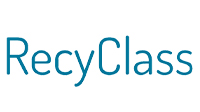 Almaland supports producers and processors of plastic packaging, reaching the markets of the European Union with their products. The RecyClass certificate is a tool supporting their activities. We provide audit, consulting and advisory services for manufacturers of plastic packaging, applying for the RecyClass certificate for their products.
The Recycled Content Traceability Certificate confirms the use of recycled polymers in the production of new plastic packaging. It is intended for producers who want to define and document the content of regranulates in their products.
Certification focuses on the traceability of recycled material at different stages of the process, indicating the share of post-consumer and pre-consumer regranulates in the certified product.
Certyfikat Recycled Content Traceability ma na celu potwierdzenie użycia surowców pochodzących z recyklingu do produkcji nowych opakowań z tworzyw sztucznych. Jest przeznaczony dla producentów, którzy chcą określić i udokumentować zawartość regranulatów w swoich produktach.
Certyfikacja koncentruje się na identyfikowalności materiału pochodzącego z recyklingu na różnych etapach procesu, wskazując udział regranulatów post-consumer i pre-consumer w certyfikowanym produkcie.
The design determines whether the packaging can be recycled. RecyClass provides tools with which you can check the suitability of packaging for recycling.
Traditionally, plastic packaging has been designed with functionality and advertising in mind. No attention was paid to the handling after use.
Nowadays, when moving to a circular economy, designing for recycling is the primary means of enabling the use of secondary raw materials while saving natural resources. The primary goal of RecyClass is to enable high-quality recycling of plastic packaging.
To learn more about, you can visit the RecyClass.
Recycled Content Traceability Certificate RecyClass certifies that, production facility has the required procedures in place into their site in order to ensure, the traceability of recycled material incorporate in the product.
Products that can apply for RecyClass
Plastic packaging, produced with the use of certified regranulates
Process partners
Processors and producers of plastic packaging
Goal
Confirmation that the production process in the plant is fully traceable and it is possible to trace streams in and out of the process
Our service
RecyClass audit on site
Preparation of the audit report
Support and advice during the use of the certificate
Monitoring audits and certificate renewal
Effects of implementation
RecyClass certificate for manufacturers of plastic packaging
Are you interested in our offer?